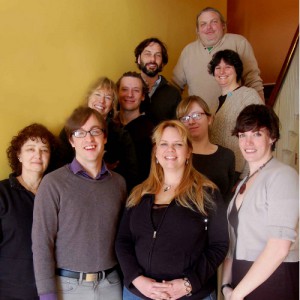 In the past two years, CDI has doubled in size, adding five new staff members. We would like to introduce: Rob Brown, Cooperative Development Specialist and Director of the Business Ownership Solutions program; and four more Housing Program Organizers under CDI's NEROC program: Sarah Martin, focusing on Western Massachusetts and Vermont; Matt Meyer, focusing on Southeast New England; Jessica Pooley, in Maine; and Maureen Carroll, in Southeast New England.
Our long-time colleague Jane Livingston has refocused her energies on the development of Maine Worker Owned Rural Cooperatives (MaineWORCs), an exciting new concept in connecting farmers with temporary labor, yet another key resource in the re-generation of a vibrant local food system.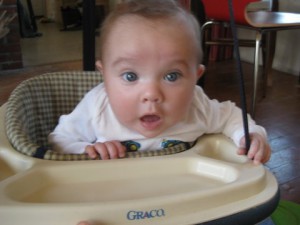 We welcome two new babies into the CDI family: Hélène Rose Fitzpatrick, daughter of Noémi Giszpenc and Paul Fitzpatrick, who weighed 7 lb 7 oz at birth and has attended nearly every CDI staff and board retreat this past year and a half. And welcome to Owen Chamberlain Brown, son of Rob and Nancy Brown, weighing 8 lb 3 oz at birth. We're so thrilled for them to join our family!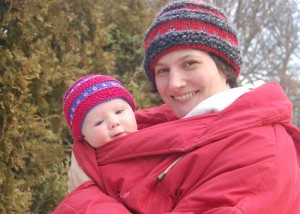 In addition to personnel changes, there have been a few changes to our board of directors. We wish all the best to retiring members, Len Krimerman, Roger Willcox, Dan Bell, and Brian Van Slyke, and thank them for their service to CDI. We welcome new members Heather Blersch, worker-owner at Local Sprouts Cooperative in Portland, Maine; Gloria LaBrecque, Northeast New England Outreach Officer for the Cooperative Fund of New England; Tanya Fields, Executive Director of the BLK ProjeK; and David Furman, President of Bunker Hill Community Cooperative.
A Growing, Changing Cast of Characters at CDI