This is a particularly exciting Co-op Month for CDI as we welcome in two new staff members, bringing our team to 20 employees.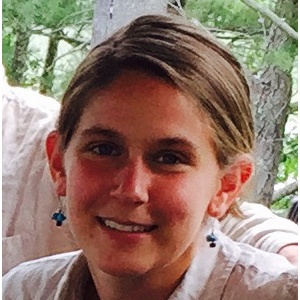 CDI welcomes Katherine Bessey to our staff as our new Assistant Project Manager in the Cooperative Food Systems (CFS) and Business Ownership Solutions (BOS) programs. This is a new position for CDI as we work to better align our organization with the rapidly growing demand for our services and the many projects that we are working on. Katherine will provide key support for CFS and BOS around project management, data tracking and analysis, grant writing and management, research, and developing and implementing effective evaluation systems. For 8 months, Katherine was an intern at CDI while she wrapped up her final year of her Masters in Policy, Planning and Management with a Concentration in Geospatial Analysis and Sustainable Development at the Muskie School at the University of Southern Maine. While interning for CDI, Katherine helped us immensely with our successful submissions for the USDA's Rural Community Development Initiative, the Socially Disadvantaged Groups Grant and the Rural Cooperative Development Grant. She also provided direct technical assistance to Isuken Co-op and helped them get established legally and as a business. We are excited to have Katherine join us as a staff member and we feel that her skills and experience will be incredibly valuable to the growth of the organization as we continue to work on new projects, with new clients and in new areas of our region. In addition to her work with CDI, Katherine has a homestead farm with her partner where they grow vegetable, fruit trees and raise animal protection dogs, sheep, chickens and ducks. She is also active in her local food council in Western Maine and with the Center for an Ecology-Based Economy.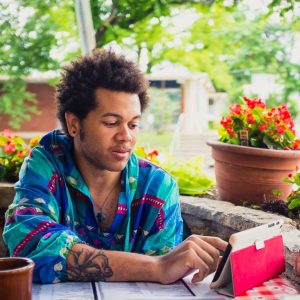 Çaca Yvaire is the eleventh member of the New England Resident Owned Communities (NEROC) team, joining as a Cooperative Development Specialist focusing in Massachusetts. He is new to our region, hailing from Texas originally. He's worked with groups as far afield as the South Pacific on participatory research and cooperative development. Çaca (pronounced SAH-kuh, or "soccer with a heavy Boston accent") will be bringing his skills and background in holistic engagement to the housing program, working with resident groups throughout Massachusetts to build their management capacity. Projects that he's currently involved in include developing a curriculum for creating cooperative food forests and ecological refuges. When he's not developing cooperatives, Çaca loves to read and create art.  
We are thrilled to add these two creative, compassionate, and competent individuals to our team!
CDI adds new staff to our growing family! Welcome Katherine Bessey & Çaca Yvaire!!