For Immediate Release
March 7, 2018
Conifer Green Becomes 19th Resident Owned Community in Massachusetts
Contacts:
Joan Thompson-Stein, President, Conifer Green
Andy Danforth, Director, NEROC Program, CDI (401) 439-9795
Paul Bradley, President, ROC USA, LLC (603) 513-2818
KINGSTON, Mass. — Residents in the 75-home Conifer Green Community came together to purchase their neighborhood this week. Every manufactured home community in the town of Kingston is now a resident-owned community (ROC)!
Conifer Green community leaders said the purchase has given them a strong sense of security as well as helped to bring the residents together.
"The sense of community that has been growing by the minute since we started on this journey is palpable," said Joan Thompson-Stein, president of the democratically elected Board of Directors.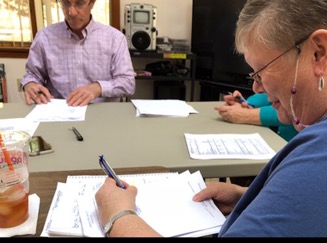 ROC leaders are already preparing to make improvements at Conifer Green, including tree trimming and adding new lighting, said Colleen Preston, a cooperative development specialist at Cooperative Development Institute.
"They're very excited," she said. "Things are looking good for them."
Andy Danforth, director of CDI's New England Resident Owned Communities (NEROC) Program, agreed.
"It was pleasure to work with the residents of Conifer Green on their purchase," he said. "They quickly understood the value of forever securing the land their homes are on. Through ownership, they can maintain the community the way they wish, have the services they expect, at a price they set. They are the 19th Massachusetts community (38th overall) CDI has helped to convert to resident ownership and we look forward to working with them to achieve their long-term goals."
Residents purchased the community for $2.91 million on Feb. 27.
Homeowners are able to buy one low-cost member interest in these democratic ROCs. An elected Board of Directors acts on day-to-day issues. Members vote on larger matters, such as the annual budget, bylaws and community rules.
Cooperative ownership of manufactured (aka "mobile") home parks as a way of preserving affordable communities is a priority for several national non-profit organizations that in 2008 formed ROC USA® to make resident-owned communities viable nationwide. ROC USA is sponsored by the Ford Foundation, NeighborWorks® America, Capital Impact Partners, the Prosperity Now, and the New Hampshire Community Loan Fund.
ROC USA is a non-profit organization with a national network of nine organizations such as CDI and a national financing source for resident-owned communities.
"We help residents overcome the two hurdles to resident ownership by giving them access to expert technical assistance and financing to help homeowners purchase their community when it's for sale," said Paul Bradley, ROC USA's founding president.
ROC USA Network affiliates such as CDI have helped 217 communities preserve nearly 14,000 homes in 15 states since 1984. www.rocusa.org
Cooperative Development Institute is a regional cooperative development center, founded in 1994, which has assisted dozens of new and existing cooperatives throughout New England and New York. It is involved in cooperative housing as well as agriculture, consumer, worker-owner, energy, and fishing cooperatives.
###
Conifer Green Becomes 19th Resident Owned Community in Massachusetts