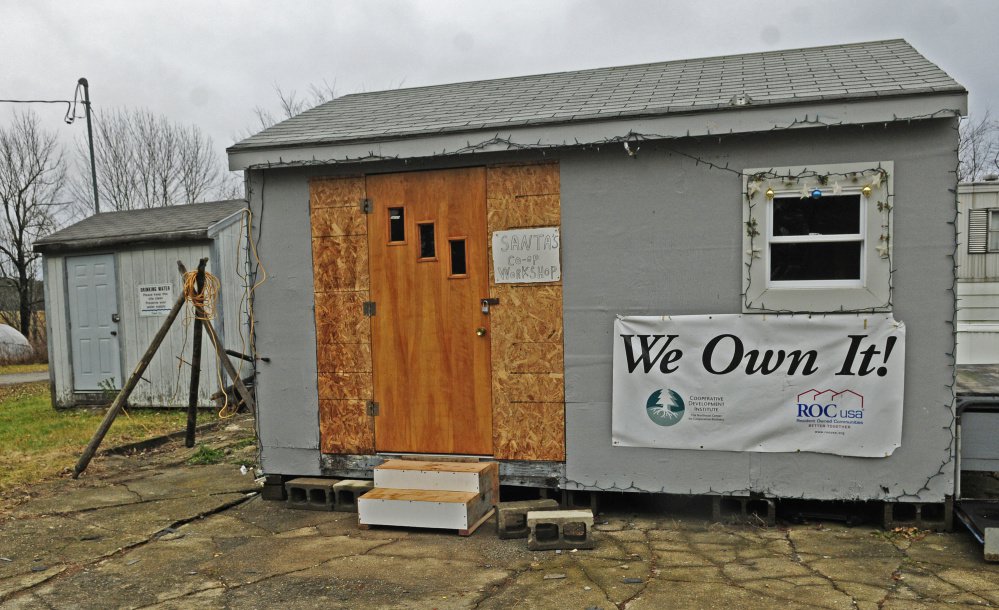 Deer Ridge Mobile Home Park converted to a cooperative last year with our help. They now work together to make decisions about the park, from maintenance to setting the rent. It takes time and effort to find the best ways to work together and Deer Ridge is no exception. Residents have learned to stand up for themselves and their fellow neighbors, and to rely on the rules they set as a community to keep them aligned as they move forward. CentralMaine.com reports:
"We've learned a lot. They teach you how to deal with difficult situations, because they've been at it a lot longer than we have," [secretary of the board Beverly] Chase said. "They made it easier for us to deal with our problems here and write out our rules and regulations and given us the courage to stand by them. It helped me, because I've never done anything like this before."

Resident Mary Hisler had lived in the park for about three years when the co-op formed. She now helps maintain the park, including the unpleasant work of fixing up the ground above the leach field, but she didn't get involved with the board of directors when it formed. Nor, she admits, did she think the co-op had much of a chance of success.

Now she's fully behind it, she said at a recent meeting of the park's board of directors.

"At first I didn't think it was real. I thought, 'How could we ever do that when we're all on a fixed income?'" Hisler said. "But now I love it. You feel like you're a part of it, more than just paying rent. It's like a family now, not just a place to pay rent. I like being involved."
Read the full story, including the details of CDI's involvement with Deer Ridge, at CentralMaine.com.
Deer Ridge Mobile Home Park Residents Go Co-op, Find Their Voice