With our 20th anniversary just around the corner (summer 2014!), 20 is our magic number.
These last two years, CDI helped people from Maine to New York start 20 new co-ops—from housing co-ops to worker co-ops to tech co-ops. We love helping people follow their dreams!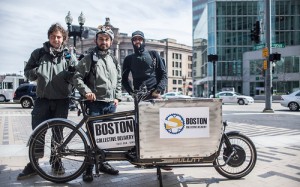 Even a brief consultation with CDI can go a long way, as can be attested by Boston Collective Delivery. CDI Executive Director Noemi Giszpenc talked on the phone with Boston Collective members when they were in their early stages of developing a co-op. From that one-hour call an awesome business was launched: A "bicycle messenger cooperative, offering same day delivery by experienced riders, who value sustainability and community." The Collective's goal is to replace traditional car services, with their harsh impact on the environment, with solar-electric cargo bikes. This will help their customers save money and decrease their carbon footprint. "Our drive to innovate is only rivaled by our desire to perform professionally and reliably on and off the bike." BCD founder James Bachez is now an active leader of the Boston Worker Owned and Run Cooperative Network (WORC'N), and BCD has just launched a joint venture with fellow worker co-op Valley Green Feast Collective to deliver farm fresh produce in the Boston area.
One innovative start-up that CDI's Cooperative Services program worked intensely with over a period of eight years, the Data Commons Cooperative, brings together "organizations building the cooperative and solidarity economy." This diverse set of actors, from grassroots groups to national umbrella organizations, are united by a common belief that sharing information with each other makes everyone stronger and more resilient. The co-op, formed in June of 2012, develops tools for members to effectively use shared information, such as directories, maps, databases, membership engagement platforms, and more. Everything members create is licensed as open source, available for anyone to use and improve. CDI is now participating in the DCC as a member.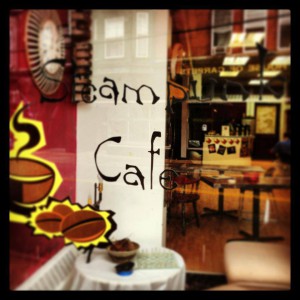 CDI can support the transformation of a business from an idea to reality in numerous ways. For the Toolbox for Education and Social Action (TESA), a worker-owned co-op dedicated to developing interactive educational resources for social and economic change, CDI offered advice to get the business up and running, serves as a fiscal sponsor on several projects, and sits on the advisory board. TESA worker-owner Brian Van Slyke says that "CDI has been a key partner" in helping his organization develop and grow.
CDI catalyzes critical interactions for co-operators. In 2010, Steampunk Café members met with Local Sprouts Cooperative founder Jonah Fertig at the CooperARTive Fiesta, then participated in CDI's seven-month Connecticut Cooperative Business Academy, benefiting from an intensive mentorship with food enterprise consultant Emily Brooks. From that training, members were able to open their Café, located in Danielson, Connecticut, and put it on the road to success. They also support the cooperative economy by serving fair trade Equal Exchange beverages, which help them keep their promise that "You won't leave thirsty. You won't leave hungry. You won't leave bored."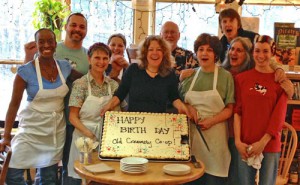 Sometimes our most important role is to inspire. In 2012, the 550 members of the Old Creamery Cooperative officially became owners of the Old Creamery Country Store in Cummington, MA. CDI provided initial guidance and fiscal sponsorship to the years-long effort. This is the first example in our region of the conversion of an existing grocery store into a community-owned co-op through the creation of a new cooperative business. It was featured as a case study in the Food Co-op Initiative's Buying a Business to Start a Co-op.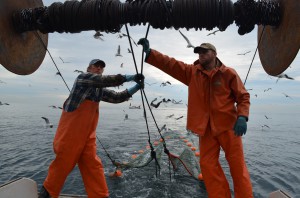 CDI's Community Cooperative Services (CCS) continues to help build a regional food system. Apple and vegetable farmers used CDI's legal and business planning expertise to launch the New Hampshire Growers Cooperative to market and distribute their crops to public schools, university, supermarket and hospital accounts. CCS mentored development of the multi-stakeholder fishermen and consumer owned NH Community Seafood Cooperative, which organizes weekly fresh caught processed fish shares. Over in New York, CCS worked with the North Country Grown Cooperative to improve business, management and governance fundamentals, explore services such as labor and equipment sharing, develop local food purchasing agreements, plan for warehouse facilities and produce pick-up hubs and make connections to other produce marketing co-ops in their region.
Part of creating resilient economies is building infrastructure for local businesses to practice self-help. Newly-launched Independent Retailers Shared Services Cooperative, based in Maine, establishes a forum for independent grocery retailers to collaborate on critical issues affecting their businesses and provides new opportunities for members to strengthen and grow their stores through increased sales and profitability. The co-op shares industry insights in areas such as supplier analysis, retail pricing strategies, custom marketing programs, access to new local suppliers, business, marketing and succession planning.
CDI's New England Resident-Owned Communities (NEROC) has steadily continued to transform the lives of more and more low-income homeowners living in manufactured home parks (MHPs). Co-op ownership of MHPs allows residents to permanently preserve their communities as affordable places to live for the elderly, disabled, and young families. CDI is a certified technical assistance provider with ROC USA® Network, a national nonprofit organization that helps residents of for-sale manufactured home parks form cooperatives to buy their communities and manage them for the benefit of members.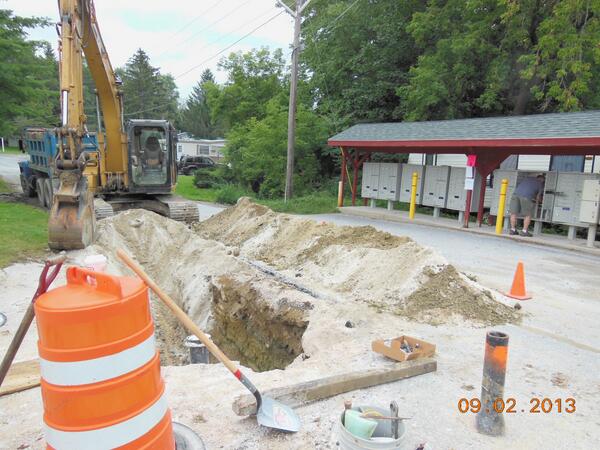 The power of ownership can be witnessed in the story of Wheel Estates, a community of 189 occupied lots on 400 acres located in North Adams, Massachusetts. The land backs into the Savoy Mountain State Forest. Purchased for $2.65 million, this is the first resident-owned community CDI has converted that is in a rent controlled municipality. In order to complete the purchase, residents and CDI worked with the rent control board to draft a new policy and rent adjustment application for ROCs, and a new rent based upon resident member vote, contingent upon their purchase. In less than a year of operations, the co-op has nearly completed a $1.2 million rehab of the community that includes replacing water lines, roads, driveways, and fixing drainage of nearly half of the community as well as a complete renovation of their community center.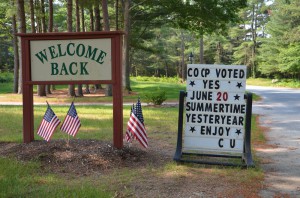 Improvements come in many guises. In June 2012, homeowners in the 280-home Cranberry Village Community in Carver, Massachusetts (featured on NPR's All Things Considered) took a big step toward securing their financial futures when they collectively bought their neighborhood for $13.2 million. They have since invested over $200,000 in community improvements, including over $60,000 for planting and maintaining trees in their village, septic system replacements, landscaping, and other deferred maintenance. They also democratically voted and implemented Community Rules for the first time. "This is a place where we help each other—it's a close-knit neighborhood that got closer by forming the co-op and going through the purchase process," said David Tessier, president of the association formed by the homeowners to acquire the community. Colleen Preston, a Cranberry resident, was elected to the national ROC Association in 2013.
Along with Cranberry Village, CDI helped the Pine Tree Village Resident Association of Carver purchase their 186-home community for $8.8 million. Carver Selectman Dick Ward said he was pleased that Pine Tree residents would have the chance to cooperatively own the land underneath their homes. "Owning their own park is an advantage in many ways. First of all, people will move into that park and the property will increase in value right off the bat because they're going to control their own destiny," Ward said. Ownership also gives residents opportunities to enhance their community—for example, they have recently built a new playground and replaced long-overdue septic systems for 100 homes.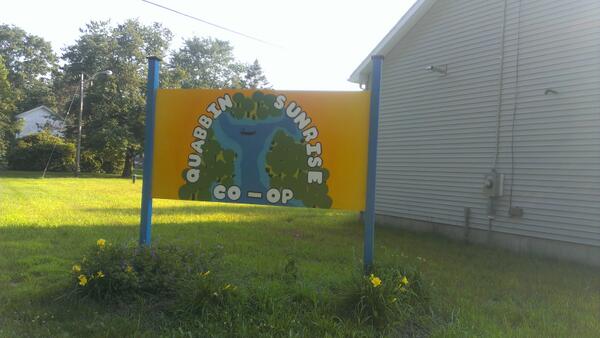 New and existing ROCs create ongoing benefits for members:
The 99-unit Milton Mobile Home Cooperative in Milton, Vermont, purchased in February 2012 for $3.15 million, created a new website, miltonmh.coop, installed new mailboxes, started working to connect the community into town sewer lines, replacing their aging septic system, and will be participating in a statewide disaster simulation and planning activity.
The 60-unit Brunswick Bay Mobile Home Cooperative in Brunswick, Maine, purchased in December 2012 for $1.38 million, installed two pre-owned homes with support from Genesis to market and sell on-site, increased the size of their community garden with a $500 grant and are working on a mini-rototiller grant from Mantis, produced enough surplus through the community garden to make generous donations to the local food bank, and created a Facebook page.
The 27-unit Homestead Acres Co-op, in Swanton, Vermont, purchased its own tractor for plowing and mowing and has invested in efficient LED community lighting, paving and drainage work.
The 14-unit Bunker Hill Community Cooperative in Windsor, Vermont is also participating in the disaster preparedness program mentioned above, and their President, Dave Furman, is on CDI's Board now. Also, they made a flagpole out of a huge tree.
The 65-unit Quabbin Sunrise Cooperative in Ware, Massachusetts, the first ROC CDI helped convert, completed a brand new $200,000 well and well house in 2012, and has also spent $50,000 in road paving, electrical upgrades, tree removal and drainage work.
The 84-unit Wamsutta Residents Association in North Attleboro, Massachusetts, featured in a NY Times article in 2011, has spent over $150,000 on major sewer upgrades, as well as paving and electrical work, and has converted a manufactured home in the community into an office.
We can't wait to see what these newest ROCs will accomplish:
The 66-unit Westwood Village Residents' Association in Plymouth, Massachusetts, purchased in February 2013 for $3.83 million
The 25-unit Red Hill Cooperative in Peabody, Massachusetts purchased in October 2013 for $934,000
The 94-unit Hillcrest Estates in Middleborough, Massachusetts purchased in November 2013 for $2.44 million
The 9-unit ANDCO Mobile Home Cooperative in Highgate, Vermont purchased in December 2013 for $143,500