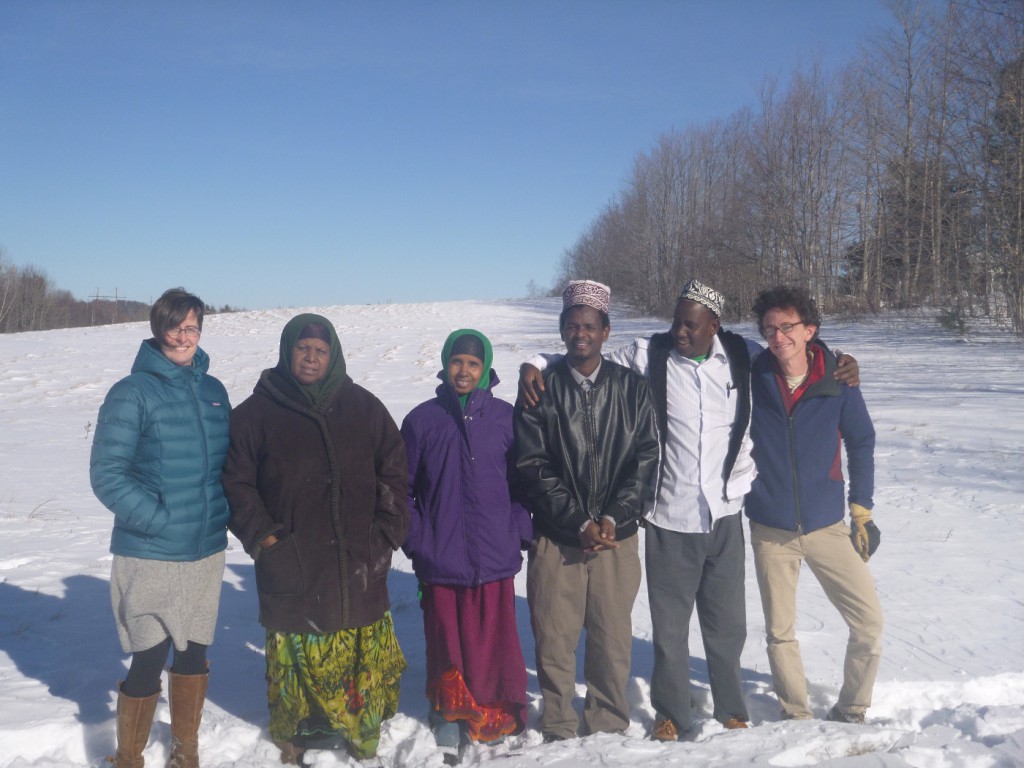 Cooperative Food Systems programs develop cooperatives and collaboration at all levels of the food supply chain from farm and sea to table. Cooperation is essential to a resilient and just food system that provides healthy local food, good jobs, and supports strong communities and local economies. Cooperative Food Systems is transforming ownership of our food economy so that people can meet their needs.
Why Cooperative Food Systems?
We support people having economic control through worker, producer, harvester, consumer, and multi-stakeholder cooperatives. We work with cooperatives in all aspects of the food system: farming, fishing, processing, value-added, purchasing, food hubs, distribution, marketing, food co-ops, buying clubs, restaurants, food service management, equipment, labor,  land access, and more. See our poster, It Takes Cooperatives.
We work with established and start-up cooperatives and with existing businesses that are interested in converting to a cooperative. Staff bring years of food industry experience along with our cooperative values and business experience to support the success of existing and new cooperatives in our food system. 
Communities have always worked together to meet their food needs. In the past 150 years, cooperatives have played a central role in US agriculture since the Grange Movement started promoting cooperatives among farmers and helped them take root. In the early 20th century, Congress wrote into law the rights of farmers and fishermen to form cooperatives to market, process and distribute products. These cooperatives support fishing fleets, shellfish growers, dairy farmers, grape producers, cranberry growers, meat producers and others. Since the 1970s consumer cooperatives have provided communities with access to natural, organic and local foods. In the last decade, we have seen a new crop of cooperatives forming to provide shared access to farmland and to link consumers and producers to secure food access.
Cooperative Food Systems builds on Cooperative Development Institute's more than 20 years of work helping farmers, fishermen and consumers develop cooperatively structured food businesses and looks at how to change our food system through increased cooperation.