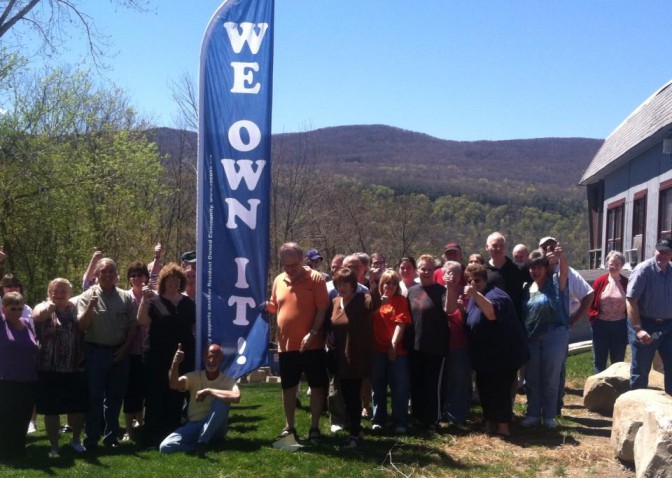 Resident owned communities are part of our long-term strategic vision for affordable housing development in the Northeast. CDI is committed to assisting residents of manufactured homes in New England (Massachusetts, Rhode Island, Vermont, Connecticut, and Maine) gain ownership over their communities.
Through the NEROC Program, CDI helps owners of manufactured homes who live in rental communities to preserve and protect their homes by securing land tenure. Residents achieve democratic ownership in the form of collectively organized nonprofit cooperatives that purchase and manage their manufactured home parks (MHPs).
Since the program started in late 2009, CDI has assisted in the conversion of 40 communities and continues to provide ongoing technical assistance to these and four additional cooperatives, amounting to a total of over 4,300 homes.
Resident owned communities are a time-tested, innovative, and successful model.
The NEROC Program uses the highly successful model pioneered by the New Hampshire Community Loan Fund's Resident Owned Community (ROC-NH) program. In the state of New Hampshire, residents in over 100 MHPs, with technical and financial support from the ROC-NH program, have seized the opportunity to organize, band together, and collectively purchase their parks to be run as a cooperative enterprise for the benefit of resident-owners.
These resident-owned communities have seen, as documented in a formal evaluation by the Carsey Institute at the University of NH, that ownership and control allows them to stabilize their lot rents, improve their park infrastructure, and obtain easier purchase financing–all of which leads to improved individual and community health and welfare, increased community safety, preservation of affordable housing, increased skills and capacity of individuals, and increased resale value of their homes.
A national network supports our work.
The ROC-NH program has been taken to scale through the ROC USA Network, which supports local Certified Technical Assistance Providers (CTAPs), like CDI, to quickly and effectively respond to pending park sales. CDI joins a national network of seven other CTAPs providing this rapid response to for-sale MHPs, conducting outreach, raising awareness about the resident owned community model, and building a network of service providers for Massachusetts, Connecticut, Vermont, Rhode Island, and Maine.
Our resident owned communities program creates win-win-win solutions.
Residents, owners, and the broader community share alike in our successes. In addition to targeting those MHPs that are listed for sale, we can assist MHP owners to sell their properties to their residents with ease–a purchase at full value with no broker or legal fees, quick turnaround (weeks instead of months), and pre-packaged programs allowing preferable tax treatment through structured sales.
Get in touch today.
Are you the owner of a manufactured home in a park? Are you an owner of a manufactured home park? Are you interested in preserving affordable housing in your locality? Contact Andy Danforth, NEROC/Housing Program Manager, at adanforth@cdi.coop or 401-439-9795 with questions, comments, suggestions or requests.
---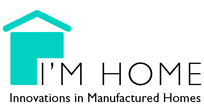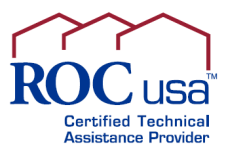 The Cooperative Development Institute is a member of the I'M HOME (Innovations in Manufactured Homes) network. I'M HOME is a multi-year initiative that seeks to ensure that families who choose to purchase manufactured homes can reap benefits from home ownership comparable to owners of other homes.