We envision a democratically-owned and just economy where everyone can fulfill their needs and aspirations.
Cooperative Development Institute (CDI) is the source for cooperative business development in the Northeast. Our mission is to work with people in the Northeast to create cooperative businesses and networks that grow a prosperous, equitable economy.
The whole idea of cooperatives is that we can do more together than on our own.
Your contribution to co-op development efforts can be of any size, and will make a big difference in our work to transform ownership of our economy!
Donate
Stay up to date with CDI!
Our monthly newsletter keeps you in the know about our work.
* These fields are required.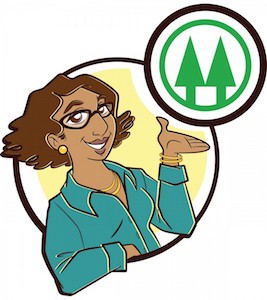 Meet Co-op Cathy, the Cooperative Development Institute's answerwoman! She can take on any co-op questions you might have, big or small.
Read more
Worker Ownership Works for Everyone: The Insource Renewables Story
Testimonials
Staff members are very knowledgeable about the process. Down-to-earth approach when talking to residents. Hard-working. Very helpful to and supportive of members of the board. They are the most optimistic group of people I have ever worked with.
Theresa Lefebvre
- President, North Avenue Cooperative
Very patient and helpful in giving advice to a fledgling organization as we were just beginning to develop.
Lauren Errickson
- Secretary, Marsh River Cooperative