If you wish to donate to CDI's efforts to transform ownership of our economy, please donate below: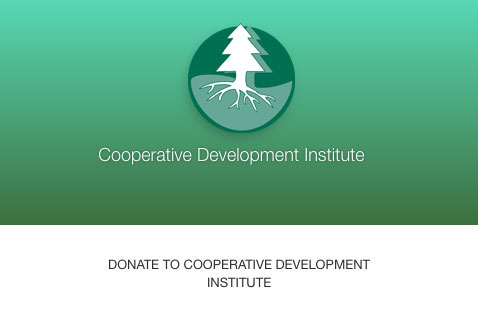 …and thanks!
The whole idea of cooperatives is that we can do more together than on our own. Your contribution to co-op development efforts can be of any size, and will make a big difference in our work to transform ownership of our economy, so all people can meet their basic needs!
The Cooperative Fund of New England has been making loans to cooperatives since 1975. They have made over 700 loans totaling over $37 million! You can donate to support their mission, or look into lending them money for them to loan out.
The US Federation of Worker Co-ops is at the forefront of the country's growing movement of worker cooperatives. They are seeking to build a foundation of support through Sustainer Members, individuals who value the US Federation's work and commit at least $10 a month to provide reliable, community-sourced revenue.