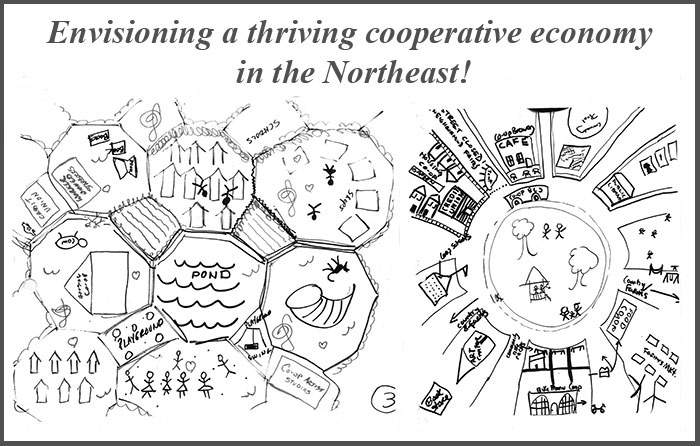 The Institute was founded in 1994 with the explicit mission:
"To increase economic opportunities and benefits for people in the Northeast by fostering the growth and success of all types of cooperative enterprises."
We updated the mission as part of strategic planning in 2016:
Our mission is to work with people in the Northeast to create cooperative businesses and networks that grow a prosperous, equitable economy.
We envision a democratically-owned and just economy where everyone can fulfill their needs and aspirations.

CDI is an inclusive, collaborative, resilient organization. CDI holds the following values as important within our organization and in our work with communities: cooperation, equity, justice and fairness; integrity, honesty, and transparency; respect, inclusion, patience, and trust; and wellness, environmental justice, and responsibility.