CDI's intern Arhi Tallon spent the summer researching policy and case studies and learning the ropes of cooperative development. His reflections on the experience can be found below.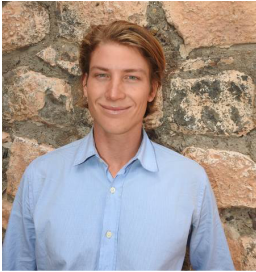 This summer I was really happy to get the opportunity to do an internship with the New England-based Cooperative Development Institute (CDI). I had found out about the CDI when I was searching through the long list of New Economy Coalition member organizations trying to find an opportunity to learn about economic justice and democracy. I was really excited to get a response from CDI. They are part of a blossoming ecosystem of technical assistance organizations around the USA that incubate and support the growing movement of cooperatives. Through grassroots organizing, they are leading the way in transitioning businesses to cooperative ownership as a safe succession strategy as well as supporting workers to start new cooperatives in a diversity of sectors.
Since the global financial crisis, it is has been clear that a modern revival of the cooperative movement is underway around the world in what has been called the decade of cooperation. In years gone by cooperatives have been used as a means of making farming more affordable by sharing costs of equipment and ensuring fair prices by collective bargaining. Where communities once stood isolated by distance, other communal services such as electricity and banking also have a long history of cooperative ownership in many rural parts of the USA and around the world. Today, time-honored and proven traditions of workers, buyers, and consumer cooperatives, along with the new wave of social enterprises are invigorating existing models and innovating old designs. With fervent grassroots inertia to advocate for, and scale up cooperatives as democratic alternatives to business as usual, they have once again become a foundational means of the movement that is democratizing the economy from the bottom up.
One of the projects that I worked on was a heart moving program to help New Americans from Somalia establish farming cooperatives and livelihoods in the Lewiston area of Maine. One of the farms was run by the New Roots Cooperative Farm which is the first immigrant-owned cooperative in Maine. The cooperative is made up of four farmers, Mohamed Abukar, Batula Ismail, Seynab Ali, and Jabril Abdi. They all moved to Maine over ten years ago to start a new life and escape the ravages of civil war plaguing their homeland. In this fantastically intersectional project, CDI have worked with these individuals to form a cooperative so they can together apply for grants, develop business plans, secure buyers, and get access to land to set up farming operations. In supporting the establishment of this cooperative CDI have assisted the production of healthy chemical free food, job creation, the preservation of farmland, and the continuation of Somali farmers traditional agricultural practices and culture in their lives as New Americans.
Jonah Fertig is Cooperative Food Systems Developer at CDI and has assisted New Roots for the past year and a half. "New Roots Cooperative Farm is a model for their community and the state. The farm shows how to use a cooperative business structure to increase access to land and markets for farmers," he says. "Their cooperative is creating greater economic opportunity for New Americans and increasing food access in southern Maine."    New Roots is incredible not just because of their business success in a competitive market but also because of the exemplary leadership of its members in showing how economic development can lift up their communities. Since Somalis began migrating to the Lewiston/Auburn area over fifteen years ago a key question has always been how best to support their integration into the regional economy. The establishment of the New Roots Cooperative Farm shows how that question is being answered by the New American communities themselves. The New Roots Cooperative farm is just one project of many that is part of CDI's Cooperative Food System program that builds on more than 20 years of work helping farmers, fishermen, and consumers to develop cooperatively structured food businesses and bring increased cooperation to the entire food system.
Another exciting stream of CDI's work that I came into contact with was their work supporting the development of cooperative and affordable housing. The financial collapse of sub-prime mortgage lender Fanny May as the trigger for the global financial crisis is indicative of the way the housing affordability crisis is at the core of the problems with our over competitive and under-regulated global financial system. For some, it is enough to just try and reform the system but for those that look to address the deeper causes of these problems, we must ask more serious questions. For the cooperative movement, one of these questions is why we would want competition, debt, and profit to be part of our housing system at all? From a cooperative perspective, the answer is that in a world as wealthy as ours, housing is a human right and should be available to all.
CDI has been part of the housing ownership democratization movement in a variety of ways. They have been working around New England to support the establishment of housing cooperatives who have the primary intention of growing housing affordability. Another exciting program that has witnessed unprecedented growth and enthusiasm from the community has been the Resident Owned Cooperatives (ROC) program for mobile home parks. After only seven years of ROC development nationally in the USA, there are already 10,000 homes spread across 14 states that are part of cooperatives. The lion's share of these homes is located in the over 120 parks that are now resident owned in New Hampshire where the ROC model was developed. This explosion has triggered numerous economic development benefits for the communities where the cooperatives are located such as higher house values and faster selling times. But most of all cooperative ownership means residents have the security that their land cannot be sold from under them, they are not at the mercy of rent rises for no reason, and that they get to make the decisions about how their land is managed at the grassroots level. The Cooperative Development Institute has been a key agent of change in supporting mobile home park cooperatives get established as one of the eleven national certified technical assistance providers. CDI works in partnership with ROC USA whose overarching model and resources have become the framework, financing, and training information source for the growing movement.
Through such projects, CDI is playing an enormous role in facilitating workers and communities towards finding the best solutions to their economic problems. A few years ago this took place in magnificent fashion when Deer Island witnessed three separate businesses with over 60 staff merge and transition to democratic ownership in a transition to member ownership that has not been seen at such scale for a long time. These types of interventions are critical in regional areas where many youths have moved to the cities and baby boomers who own businesses are unsure how to phase out of their working life. Without an organized movement to create workers cooperatives, rural communities risk local businesses being owned by people from out of town or worse, shutting down without being replaced by new investment.
These are stories of just a few of the projects I came into contact with during my time with CDI. Over the month I got exactly what I was looking for in getting a real taste for what grassroots economic organizing to create a more just and democratic economy actually involves. I have had many experiences organizing for environmental and justice campaigns, but had not worked to create economic opportunities for communities or disadvantaged peoples. Since completing my Bachelor of Business Management I wanted to fill this gap by connecting my interest in enterprise development with my deep passion for bringing communities together to take action on the issues affecting them. The work of cooperative development is exactly this. It is engaging groups of people that want to create a more secure and independent economic future for themselves in a way that sustains them and their communities. It is bringing democratic decision making back into the everyday lives of people so that they have genuine control over and responsibility for their career.
In participating in the work of CDI I learned more about how to meet people where they are at and support them to take the steps towards starting a cooperative that they are ready and willing to take. I learned about the exciting models and opportunities to scale up the cooperative movement by intervening in outdated industry sectors where inequality and centralized ownership has been the mode of operation for too long. There were also challenges that I began to get a better understanding about. Challenges such as the growth pains of cultural transformation that many cooperatives face trying to give people conditioned in a world of individualism and centralized decision making an opportunity to participate in making the decisions that shape their economic future.
It is confronting this challenge of creating a more democratic and participatory culture that gives steel to my resolve to continue learning and contributing to economic justice organizing that builds a more deeply participatory democracy. My career started with a deep resolve to address climate change because it is the most urgent and dangerous threat to all of life on earth and it cannot go unaddressed. However, as I have continued to experience the dysfunction of our political systems and have continued to synthesize the reflections on various experiences I have had, the means by which I want to address climate change has changed. I now recognize that there must be justice in the transition and that requires a sensitivity and respect in the way we manage the technological shifts to emphasize democracy and equality above any short term interests that might arise. Unless we facilitate this shift with democracy, we will be pushing against the wills of people, risking ongoing adversarial conflict, and failing to address the individualization that is decaying our democratic systems that are supposed to be able to respond to such problems. On top of this, sustainability cannot truly exist without equality because there will always be the lure for people to exploit nature to gain what they do not have but others have acquired. It is these reasons that for me, put cooperatives, higher levels of equality, and the democratization of the economy at the core of the struggle to halt and reverse climate change damages.
My journey will now continue onwards to learn about and experience community organizing work that creates economic democracy and justice in a way that can lay the foundations for systemic and transformative change to address climate change and the other major challenges our world faces. I want to thank the whole team from CDI for their support, sharing of information, great answers to my many questions, and for giving me this opportunity to learn from their amazing work. I especially want to thank Jonah for this amazing mentorship and coaching during the internship and his flexibility and generosity that made it possible. For any friends I have specifically interested in cooperatives and how you can set one up back in Australia check out the Australian Business Council for Cooperatives and Mutuals self-help website linked here.
Cooperative Development Institute Internship: Learning to Organise for Economic Democracy