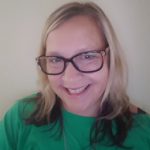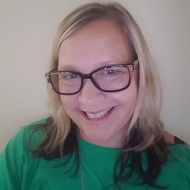 CDI's Jeannee Wright hosted co-op leaders from Maine at Local Sprouts in Portland and heard about the difference that co-ops make for homeowners, businesses, immigrants—Mainers of all stripes. Her report below features their stories and demonstrates how co-ops are changing Maine's economy.
Maine is a great state to live in, to work in, to visit or even just to get an eye on what is happening in the organizing and political world. Maine is a state where voices are being raised and heard. People are stepping up to talk about programs, services, and justice platforms. It is coming at a time when it is most needed. There seem to be more people engaged than ever before.
Another great thing happening in Maine is that there is a whole lot of cooperative growth going on. Manufactured housing park residents are becoming park owners. Employees are becoming business owners, farms and fisheries are becoming cooperatives too. Why is this so great? Well, can you imagine a world where people come together to share resources to become self-sufficient? Where people who might not have access to individually buy and sustain a business, instead decide to become a cooperative for members to share their assets and skills to become strong together? Creating business leaders, developing people, creating jobs and stabilizing housing?  Successful businesses that are owned and operated by the people who live and work there?  Sounds smart, doesn't it?

I recently had the opportunity to host an evening for the co-op movement in Portland, Maine to highlight the strength of the state's co-op growth and platform. I asked a group of co-op members, two from each of three different program areas (housing, employment, agriculture), to come and sit on a panel discussion based on the seven co-op principles. I prepared conversational questions that I hoped would showcase that the programs are all relatively the same in theory; people helping people become strong leaders. What came out of the conversation was nothing short of amazing.
We heard from Dale Whitmore and Bill Hodgkins at Wardtown Mobile Home Cooperative. We heard that this housing co-op had purchased the park in 2015 and since that time they have worked to improve the community, they have stable rent and have replaced a large failing community septic system. The active and engaged Board of Directors is working with the town of Freeport to apply for a CDBG (Community Development Block Grant) that would replace aging pressure tanks in the well house and site and install a donated community building. It was an emotional moment when Bill talked about the passing of a recent resident, who was close to many of his neighbors, and how community members had all stepped up to help out the wife of this man with anything they could. This widow, once a resident who wanted to move out,  never wants to leave now that she has seen what a co-op could provide.
We also heard from Les Weed from the Island Employee Cooperative. Les talked about how the employees of two grocery stores and a hardware store formed a co-op to ensure that jobs and services were not lost to the small island community when the longtime owner of these businesses was looking to sell. It was compelling to hear that these worker owners had to change behaviors on how they spoke and treated tourists who came to their small island. Once worker owners realized that these guests were the "bread and butter" of their success they began to see that how they spoke and treated them could bring success to their employee owned business.
Vaughn Woodruff, from Insource Renewables, shared that his idea to convert his renewable energy business into being employee owned and operated was one that was personal. Vaughn is from Pittsfield, which is a small town that was hit hard by the recession of 2006 and loss of mill business. Upon returning from college and other small business ventures, he realized that to sustain a business in his beloved hometown and area where he was raising his children was going to take some creativity. Little did he realize that his willingness to stay in his hometown and start a business that would become employee owned would allow so many other Pittsfield natives to have hope that this town could be restored.

New Roots Cooperative Farm in Lewiston was with us and was perhaps the most impressive storyteller of the evening. Batula Ismail, the Vice President of the New Roots, is a refugee from Somalia and came to this country for safety and new economic opportunity. Mohamed Dekow, of Sustainable Livelihoods Relief Organization, a Somali-led organization doing cooperative development in Lewiston-Auburn, also shared and provided interpretation for Batula. He said it made sense to be in Maine together as a family and many family members displaced to other parts of the country now live in Lewiston too. He said that family and food are what the Somali people know. They asked themselves what it was that they could do to be self-sufficient and what would best sustain them. Farming made sense.  With the help of CDI and other people in the city they chose to become a cooperative farm so they could share their food with both family and community. This evening was a huge accomplishment to Batula and her family members in the audience as they are a shy people and coming to the big city is a big deal. Mohamed said that they realize how important it is for them to share their story in public if they want to see other people be encouraged to do the same thing. He stated that New Roots planned to bring every family member into the business and when that happened, he would take this idea of being a co-op farmer across the state and the country! He said the plan was to have no family member on government assistance in 10 years.
Everyone in the room was smiling after hearing these personal stories of triumph. There were many people with tears. I am certain that many people in the room will never forget the stories of  that night. The storytellers shared how cooperatives impact their town, their state and most importantly, Maine people.
What might be happening in your town that could use a little co-op opportunity? Might there be a need for more affordable housing? What about stable jobs with growing businesses? Could it even be that there is something you are working on or people you are working with who could become a co-op based movement? You can smile too. CDI is helping people every day learn about and become a co-op. Give us a call today (877-NE-COOPS) and join the movement!
Cooperatives in Maine are Rising Up